Chicago is known for its many tourist attractions and wide range of cultures. Chinatown is a unique neighborhood in the south of the city that has become a popular place for tourists to visit. In this blog post, we will talk about the history and culture of Chinatown, as well as the best places for tourists to visit, eat, shop, and get around the area. We'll also talk about whether or not it's worth visiting Chicago's Chinatown and give suggestions for people who want to check out this cultural hub.
The past and present of Chicago's Chinatown
The history of Chinatown in Chicago goes back to the late 1800s. It was started by Chinese people who came to the US looking for better economic opportunities. Today, it is a busy neighborhood that has become a center for Chinese American culture and traditions.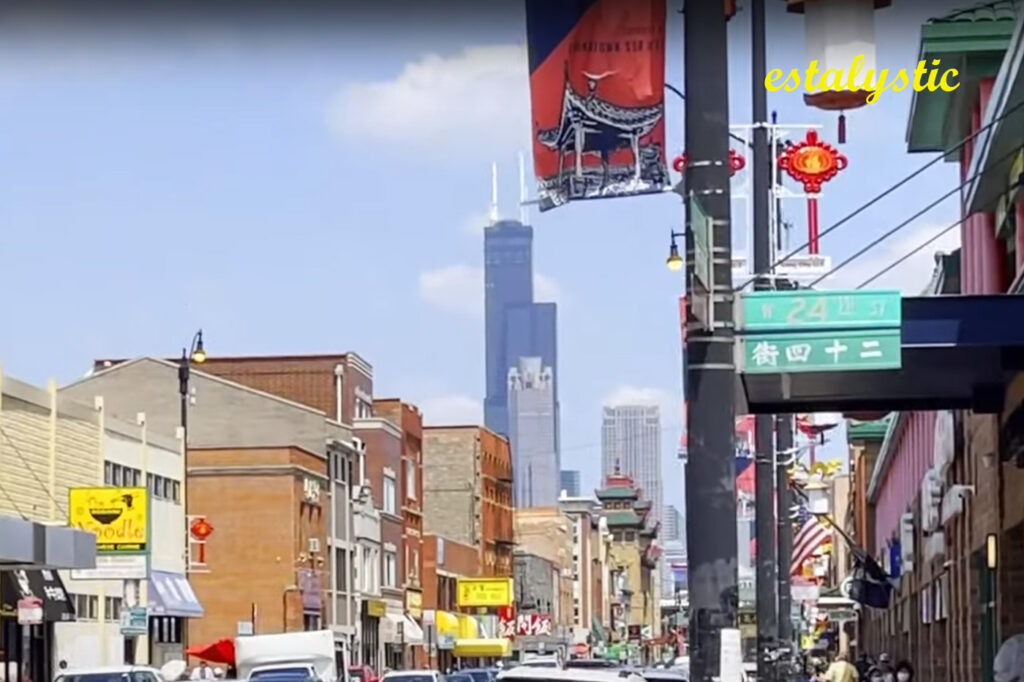 Chinatown has a lot of cultural meaning for Chinese Americans and other people who go there. It's a reminder of how hard things were for the first Chinese immigrants, who often had to deal with racism and discrimination. Chinatown has also become a place where Chinese Americans can celebrate and pass on their cultural heritage.
People who go to Chinatown can expect to see traditional Chinese ways of living, like the Chinese language, Chinese architecture, and Chinese street signs. Chinatown has a lot of festivals and celebrations all year long. The Lunar New Year and Mid-Autumn Festival are two important Chinese holidays that are celebrated there.
Things to do in Chicago's Chinatown
In Chicago's Chinatown, there are many places that tourists should see. The Chinatown Gate, which is a traditional Chinese gate at the entrance to the neighborhood, is one of the most popular. It is a great place to take pictures and learn about how Chinese buildings are built.
The Chinese-American Museum of Chicago is also a must-see. It shows the history of Chinese Americans and what they have done for the United States. Visitors can learn about what it was like for Chinese people to come to America and what they brought to the country.
The Pui Tak Center is a great place for people who like art and culture. It shows traditional Chinese art and culture through art shows, workshops, and classes.
What and Where to Eat when you Visiting Chicago's Chinatown
One of the best parts of going to Chinatown in Chicago is eating delicious and varied Chinese food. Visitors can expect to find a wide range of dishes, from traditional Chinese favorites like dumplings and hot pot to fusion dishes that combine Chinese and Western flavors.
MingHin Cuisine, which serves dim sum and seafood, and Lao Sze Chuan, which is known for its spicy Szechuan food, are two of the best restaurants in Chinatown. At the Chiu Quon Bakery, a local favorite, visitors can also try the famous egg tarts.
It's important to remember that traditional Chinese dining customs and etiquette are different from what many tourists may be used to. For instance, Chinese people often eat together as a family and use chopsticks instead of a fork and knife.
Shopping in Chinatown
Shopping is also a great thing to do in Chinatown. Visitors can find a wide range of unique items, such as Chinese souvenirs, artwork, and handicrafts.
Chinatown Square is a great place to shop because it has a mix of old and new stores. The Chinese American Museum also has a gift shop where people can buy items that show off Chinese culture and history.
It's important to know that bargaining is a part of traditional Chinese shopping. Visitors should be ready t talk with vendors about prices and haggle to get the best deals.
How to Get to Chicago How to Get to Chinatown and Around
Chinatown in Chicago is easy to get to because it is just south of the Loop, which is the downtown area of the city. If you're driving, you can get off at the Chinatown exit on the Dan Ryan Expressway. There are also several bus lines and a subway station close by that make it easy to get to the area. When you get to Chinatown, you'll find that there are many ways to get around.
Walking is one of the most popular ways to see Chinatown in Chicago. The neighborhood is pretty small, and there are a lot of sidewalks and streets that are good for walking. You can also take advantage of the bus and subway systems in the area if you want to cover more ground or go further afield. For example, the #62 bus stops in Chinatown and goes to other parts of the city. A Red Line subway station is also close by, making it easy to get to other downtown neighborhoods. No matter how you get around, be aware of your surroundings and keep your things close, especially if you are traveling alone or at night.
Conclusion
In conclusion, Chinatown in Chicago is a lively cultural area that gives visitors a unique experience. The neighborhood is a must-see for people who are interested in Chinese American culture and traditions because of its long history, cultural importance, and top tourist attractions.
People can go to the Chinese American Museum of Chicago to learn about what Chinese Americans have done for the United States. They can also eat traditional Chinese food at one of the many restaurants in the area, shop for unique items, and experience traditional Chinese customs and practices. There are also many ways to get around the neighborhood.
Overall, Chinatown in Chicago is a great place to go if you want to immerse yourself in a different culture. Just be aware of your surroundings, especially if you're traveling alone or at night, and learn about the area's customs and traditions to make your trip truly memorable.